"Creating a Happy Country Through Tourism"
Greetings to all! I am Jang-sil Kim, the 26th CEO of the Korea Tourism Organization (KTO).
Since its establishment in 1962, to the attraction of a record 17.5 million foreign tourists in 2019, the KTO has steadfastly endeavored to contribute to the country's economic development and raise the quality of life of the Korean people through tourism.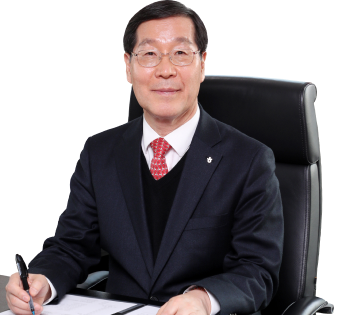 Today, the tourism industry is undergoing an unprecedented crisis due to the COVID-19 pandemic, and the tourism industry is currently at an inflection point as we enter a great transitional period in the history of civilization due to groundbreaking technological development. While monitoring such changes, the KTO will help the tourism industry recover from this crisis and lead its revitalization. The KTO will develop tourism contents to solve population decline in provinces; lead digital transformation in the tourism ecosystem and its innovation-centered growth; strengthen the global competitiveness of tourism for the revival of the inbound tourism market in Korea, and expand barrier-free tourism environment and "tourism welfare" with the aim of "making people happy through traveling, and promoting Korea through tourism." While fulling challenges and achieving our goals, the KTO will lead changes through breakthrough innovation in various sectors. At the same time, the Organization will faithfully implement national tasks through harmony and communication with the people, the tourism industry, and related stakeholders.

Tourism is a future industry that can create quality jobs and increase national wealth. As a public organization, the KTO will strive to make Korea a tourism powerhouse by further developing the country's tourism industry.
Thank you.
Jang-sil Kim, President & CEO of KTO

Academic Background
1992 University of Hawaii Graduate School, Ph. D. in Political Science
1981 Seoul National University Graduate School, Master of Public Administration
1979 Yeungnam University, Bachelor of Public Administration
1974 Gyeongnam Technical High School
Career Background
Oct. 2022–Present 26th CEO of the Korea Tourism Organization
2016 – Oct. 2022 Chair Professor at Seoul Cyber University
2022 – May. 2022 Guest Chairperson of the National Integration Committee of the 20th Presidential
Inauguration Preparatory Committee
2018 - 2019 Vice President/ Acting President of the Yeouido Institute
2012 - 2016 Member of the 19th National Assembly
2009 - 2012 President of Seoul Arts Center
2008 - 2009 The 1st Vice Minister of Culture, Sports and Tourism
2006 - 2008 Deputy Minister of Religious Affairs Office of the Ministry of Culture, Sports and Tourism
2001 - 2003 Director General of the Arts Bureau of the Ministry of Culture, Sports and Tourism
1995 - 1996 Manager of the Office of Senior Secretary to the President for Political Affairs
1979 Passed 23rd Public Administration Exam